"The value of a man should be in what he gives and not in what he is able to receive." —Albert Einstein
Established in 2002, the Beacon Society garners the support of a distinguished group of donors who take a leadership role in the medical center's annual giving program.
The support of these special individuals, medical professionals, businesses, corporations and organizations will help Cape Regional Medical Center fulfill its mission to provide the highest-quality healthcare in the South Jersey Cape.
Cape Regional Medical Center thanks the Brodesser Family for their generosity in donating $1 million to the Cancer Care Center.
Your participation and contributions are welcome and very much appreciated. All gifts to the Foundation are tax deductible as allowed by law. Each and every one of these dollars stays right here at Cape Regional, helping us to make Cape May County a healthier place to visit or live, work and raise a family. The impact of these contributions is enormously important to Cape Regional, and the success of our annual fund.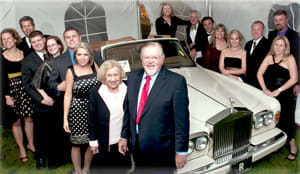 Gift club levels
Benefactor $100,000 or more.
Patron $50,000 to $99,999.
Diamond $25,000 to $49,999.
Platinum $10,000 to $24,999.
Gold $5,000 to $9,999.
Silver $2,500 to $4,999.
Bronze $1,000 to $2,499.
Friends of Cape Regional Giving Club
For those of you who would like to participate at a more moderate level, we have created the Friends of Cape Regional Giving Club.
Gift club levels
Friend $500 to $999.
Sustainer $250 to $499.
Supporter $100 to $249.
Member Up to $99.
For more information or to inquire about any of these items, please call our Foundation office at 609.463.4042.