Cape Regional Receives $3M Gift for Emergency Department and Radiology Services Expansion Project Announces $12M Capital Campaign
Wednesday, March 30, 2022
March 30, 2022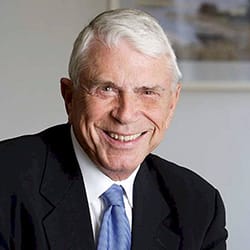 Picture description – Larry L. Luing Family Foundation Pledges $3M to the Cape Regional's Emergency Department and Radiology Expansion Project
CAPE MAY COURT HOUSE, NJ – Cape Regional Foundation has announced a $3 million lead gift from the Larry L. Luing Family Foundation for Cape Regional Medical Center's next expansion project. Kevin, Randy, Timothy, and Brian Luing notified Cape Regional of the family's intent to make the gift in memory of their father, Larry L. Luing, through the family foundation which Larry established in 1998. In recognition of this generous gift, Cape Regional Health System will name the Emergency Department the "Larry L. Luing Emergency Department."
Cape Regional Medical Center will invest over $19.9 million to expand the Emergency Department and Radiology Services. The project includes the addition of nine emergency patient bays and dedicated ultrasound, X-ray, and CT scan for the newly named Larry L. Luing Emergency Department. The Radiology Department expansion includes a new state-of-the-art interventional radiology suite, 128-slice CT scan, special procedures suite, and fluoroscopy suite.
"Through the Larry L. Luing Family Foundation, we look to honor our father and recognize his love for Cape May County with this gift to establish the Larry L. Luing Emergency Department at Cape Regional Medical Center," stated Kevin Luing, Randy Luing, Tim Luing, and Brian Luing. "As we've seen through the decades, the Emergency Department serves not only the residents of the county but also the hundreds of thousands of visitors to the county during the summer. The recent COVID‐19 pandemic has highlighted the need for more space at the Medical Center. We applaud the Cape Regional Health System Board of Trustees for their foresight in expanding and upgrading the Emergency Department as it is a critical resource for Cape May County. We are proud to associate our father's name with Cape Regional Medical Center and hope that our gift will inspire others to step forward."
"We are so very grateful to the Luing Family for their generous support of the mission and vision of Cape Regional Medical Center," stated Joanne Carrocino, FACHE, President and CEO. "The expansion of our Emergency Department comes at such a critical time, as we will incorporate nine new patient beds and designated radiology equipment to the department, enabling us to expand our capacity and deliver efficient, high-quality care. This much needed expansion will serve Cape May County residents and summer visitors well into the future."
"In support of the Emergency Department and Radiology Expansion Project, Cape Regional Foundation is launching a $12 million Capital Campaign," stated Ellen Kravet Burke, Chairman of the Cape Regional Foundation. "This lead gift by the Luing Family gives us a great start towards our goal. We have many named gift opportunities in the Emergency and Radiology Departments to recognize the support from our donors. We thank our many donors who support Cape Regional Foundation and keep the momentum going as we move forward with this very exciting project."
For more information regarding Cape Regional's Emergency Department and Radiology Department Expansion Capital Campaign, or other philanthropic opportunities, please contact Thomas Piratzky, CFRE, Executive Director, Cape Regional Foundation, at 609.463.4042.
Background on Larry L. Luing
Larry Luing, who is best known for transforming Berkeley College from a secretarial school to a four-year college over his 46-year career, was first introduced to Cape May in 1966 when he visited Stone Harbor for a weekend. The next few years he vacationed with his family in a rental house across from the playground on 97th Street. Always the entrepreneur, in 1971 Larry purchased Keystone Court Apartments located on 94th Street and Second Avenue. His family spent the summers in one of the six apartments where they helped clean and maintain units between guests.
When lots at the south end of the island were sold in the early 70's Larry purchased one on 120th Street and had a house built. It was a summer home for his family until he acquired his dream house on 115th Street in late 1979.
On the business side, Larry didn't stop with Keystone Court. He was part of the ownership of the Chateau Guest House in the 70's and the Colleen Apartments in Stone Harbor and the Concord Motor Inn in Avalon in the early 80's. Larry's crowning real estate achievement, though, was the creation of The Leeward Condominium which opened in 1985 replacing Keystone Court, the Taylor House and Taylor's Dairy Freeze which was renamed "Timmers" after his son Timothy.
Larry Luing spent 50 years in Stone Harbor, longer than any other place on earth. He said goodbye to the island in 2015 when he knew his deteriorated health would not allow him to return. While Larry traveled the world, having visited all seven continents, he always considered Stone Harbor and Cape May County his home.
About Cape Regional Health System
Cape Regional Health System is an integrated healthcare delivery system serving residents and visitors throughout Cape May County. The system includes Cape Regional Medical Center, three urgent care facilities, Cape Regional Physicians Associates with over 50 primary care providers and specialists delivering services in multiple locations throughout Cape May County, the Thomas and Claire Brodesser, Jr., Cancer Center, the Claire C. Brodesser Surgery Center, the Jane Osborne Center, Cape Regional Home Health Care Managed by BAYADA, Cape Regional Miracles Fitness and numerous freestanding outpatient facilities providing wound care, radiology, lab, and physical therapy services.
Cape Regional's Thomas and Claire Brodesser, Jr. Cancer Center is a Penn Cancer Network member. Cape Regional Health System is also a clinical affiliate of Penn Medicine for Orthopaedic Care, Vascular/ Endovascular Care, Cardiac Care and Pulmonary Care
Cape Regional Medical Center is accredited by and received the Gold Seal of Approval from The Joint Commission.